How to apply to DigitalFUTURES 2022 Workshops
Create a User Account using the " My User Panel"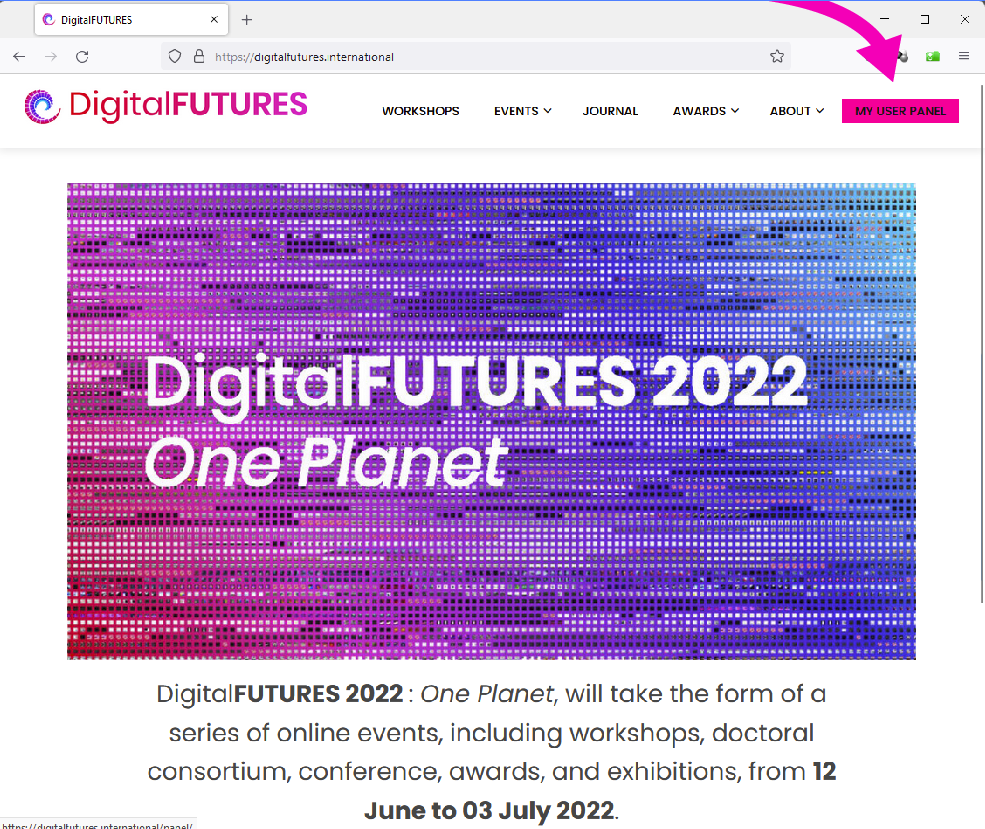 2. It can take some time for accounts to be created so please come back.
3. Fill in student information in "Edit Profile"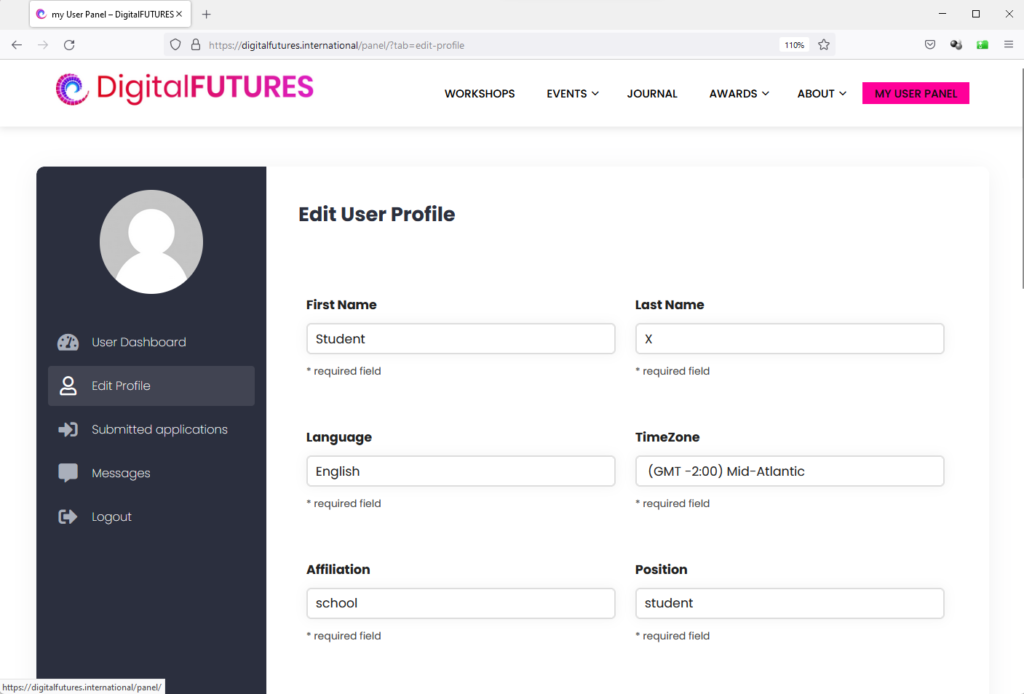 3. Upload 2 images of work samples. Make sure images are less than 2mb. Select "save changes" when finished.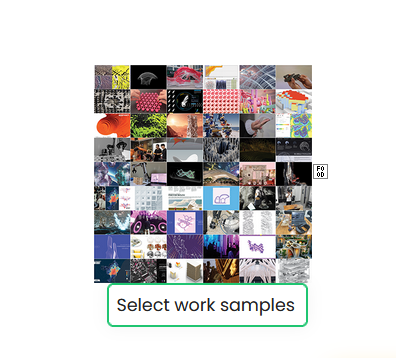 4. Find the workshops you like our our workshop page.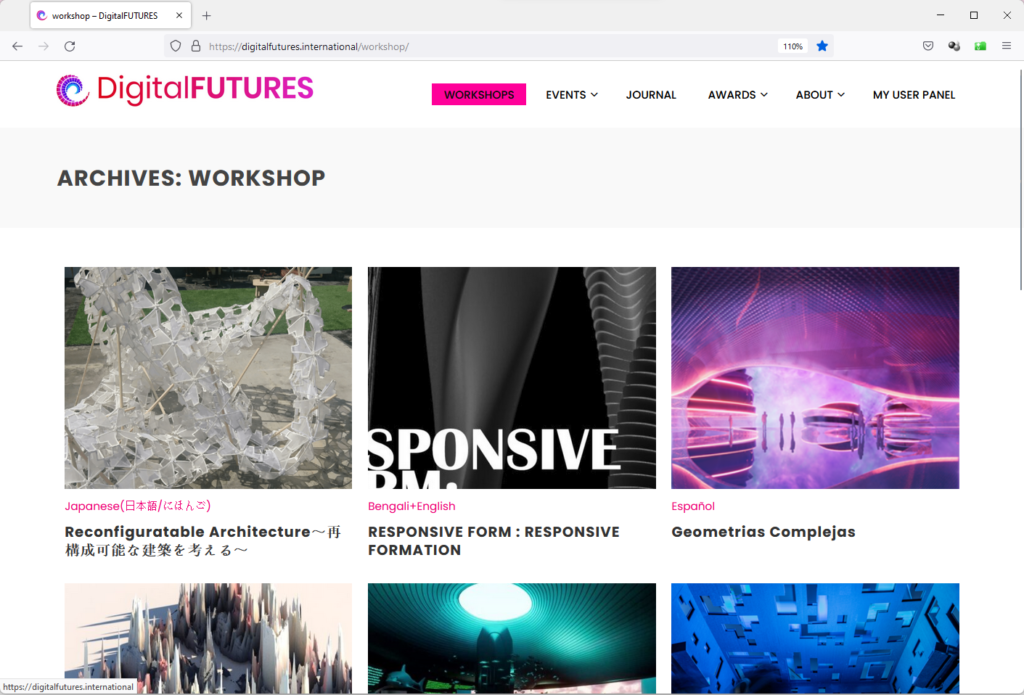 5. Be sure to read all workshop details, including time zones and language the course is taught in.
6. Submit Application.

7. Please confirm the application submission. Once you have submitted you can not change your submissions.
8. Review your submitted applications in your "my user panel"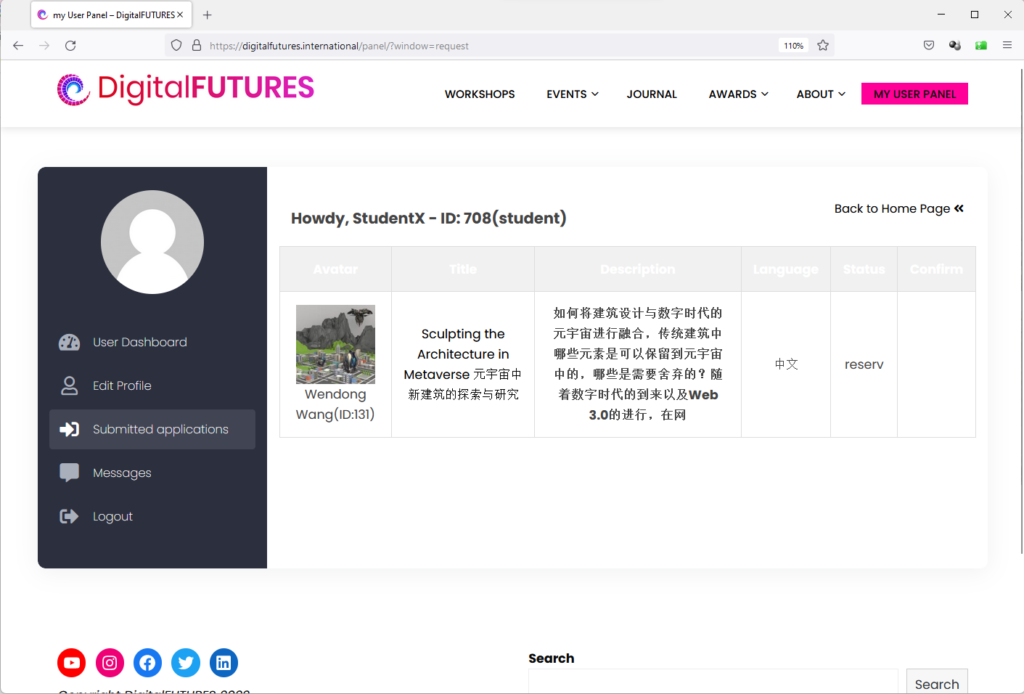 9. You are able to apply to 5 workshops maximum. You will only be able to attend one workshop.
10. Application results will be announced 17 June. Please check back.
11. Second round application results will be simultaneous between 20-23 June.