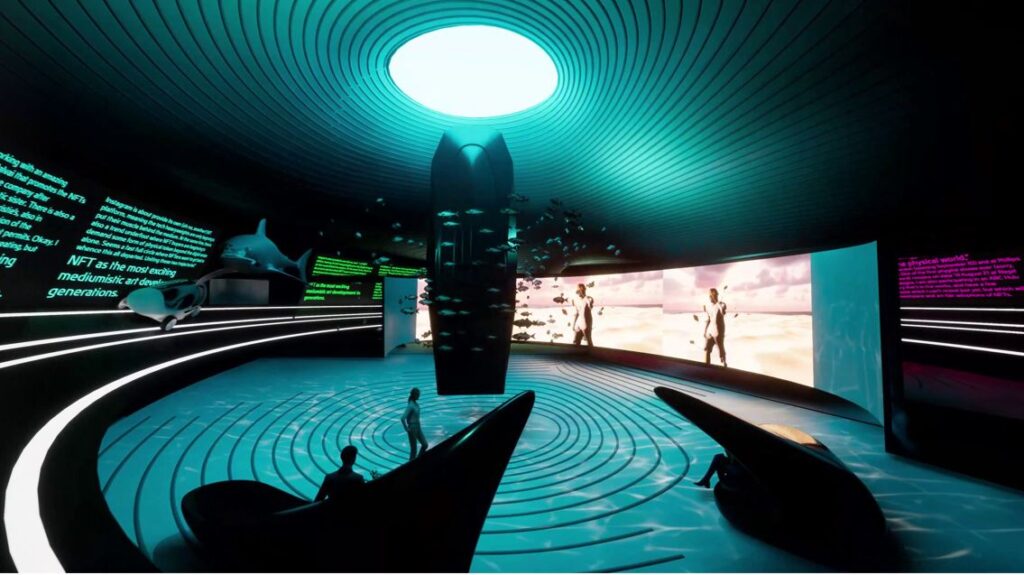 -advanced computation,-computational design,-interactive design | - online workshop | -English
Description:
Required Skills: Rhino, grasshopper experience, Maya interest, Unreal Interest

Required Software: Maya, Unreal 5
Maximum number of participating students: 100

keywords : Metaverse, Parametricism, Tectonism, Spatial UI/UX Instructors: ZHACODE Patrik Schumacher, Shajay Bhooshan, Vishu Bhooshan, Cesar Fragachan, Jianfei Chu, Ed Meyers, Xuexin Duan Description: In the coming age of VR empowered cyberspace, it will be architects and no longer graphic designers who will design the coming 3D immersive internet: the metaverse. The metaverse is neither a game, nor fiction. Virtual reality in the metaverse will be no less real than the physical reality in our cities. Physically and virtually mediated social communicative interactions are equally significant and together form an undivided continuous social reality. This requires a high degree of realism in terms of plausible design and photo-realistic rendering because the semantics attaches to atmospheric values that might not survive abstraction. The metaverse is an online environment coupling spatial and interaction experiences of cyberspaces with supporting social, community forming and economic infrastructure. The metaverse supports new forms of cultural production and associated experience such as digital art and virtual art museums. In the workshop, we expect to create spatial designs that focus on uses-experience, social interaction and dramaturgical composition, and this virtual architecture will be powered by performance aligned, field-tested parametric design technologies. Workshop daily schedule: 5-day workshop, teams of 4 participants. 2x intermediate reviews with Patrik, Shajay and ZHACODE daily tutorials: 1-2 hours by ZHACODE daily team-based studio work: 6-8 hours expected; Discord or slack workspace for communication.
Schedule:
timezone: (GMT) Western Europe Time, London, Lisbon, Casablanca
| Start time | End time | Description |
| --- | --- | --- |
| 2022-06-27 - 14:00 | 2022-06-27 - 16:00 | Kick-off |
| 2022-06-28 - 14:00 | 2022-07-01 - 16:00 | Workshop Session |
Instructors:
| | | |
| --- | --- | --- |
| | Patrik Schumacher | Zaha Hadid Architects Principal |
| | Shajay Bhooshan | Zaha Hadid Architects Associate Director |
| | Xuexin Duan | Zaha Hadid Architects Associate |
Disclaimer:
All workshops will accept 100 applications MAX.