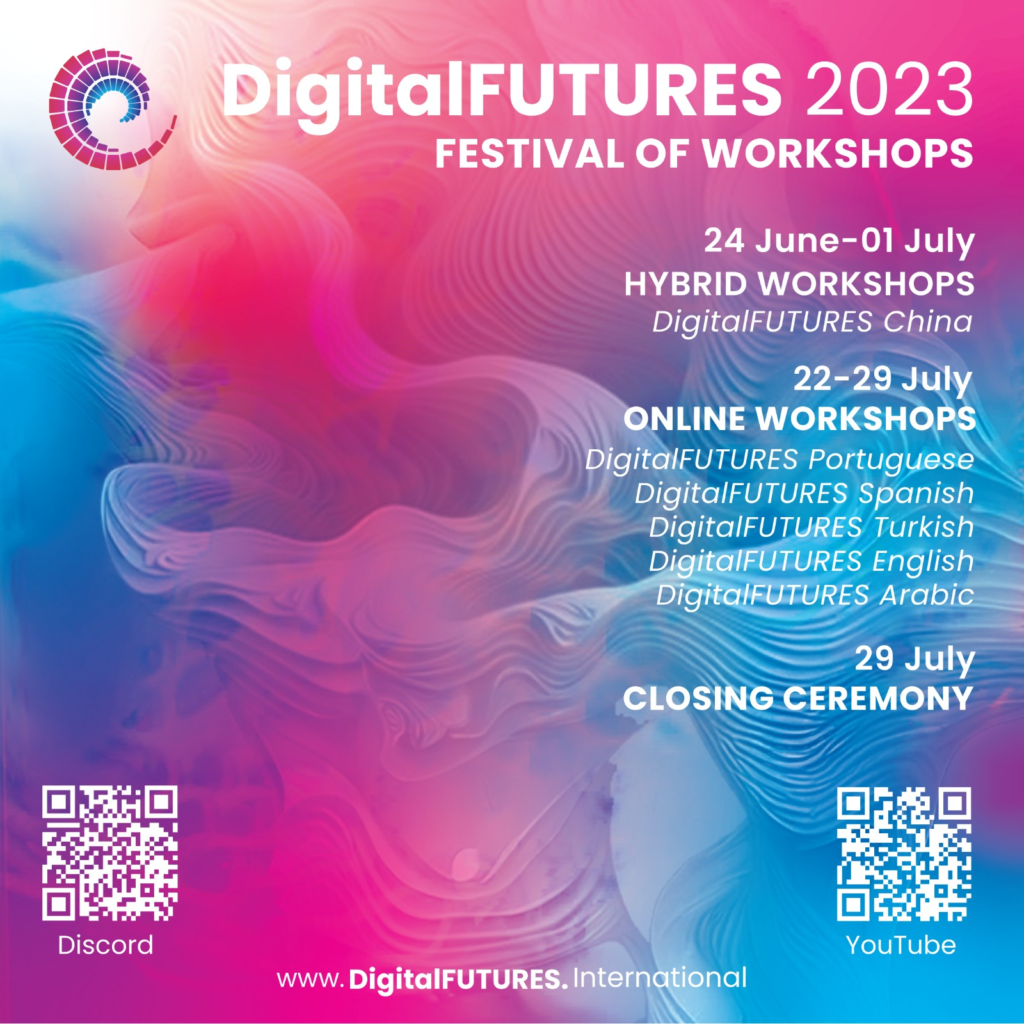 DigitalFUTURES International online workshops will take place between 22 – 29 July.
Workshops will be run though online zoom platform. All workshops must be either live streamed or recorded and available on YouTube.
Workshops will accept maximum 60 students.
Workshops are expected to partake over a few days and consist of a minimum 9 hours instruction.
For information on Tongji Workshop visit. www.digitalfutures.world