DigitalFUTURES : Democratizing Education
DigitalFUTURES is an independent, online platform for architectural education, staffed and run by volunteers. We aim to make important educational ideas available for free to architects and students across the planet, regardless of nationality, ethnicity, religion, gender, age or economic standing. Education, we believe, should be a human right, and not the privilege of the wealthy.
DigitalFUTURES operates throughout the year, offering talks and tutorials in several languages. Although our primary focus is architecture – and in particular advanced architectural technologies – we also address social equality and environmental concerns and other important issues. Recordings of all sessions are uploaded to YouTube, to form a permanent repository of educational materials, available for free to all.
Latest Talk:
Upcoming Events :
Open Calls :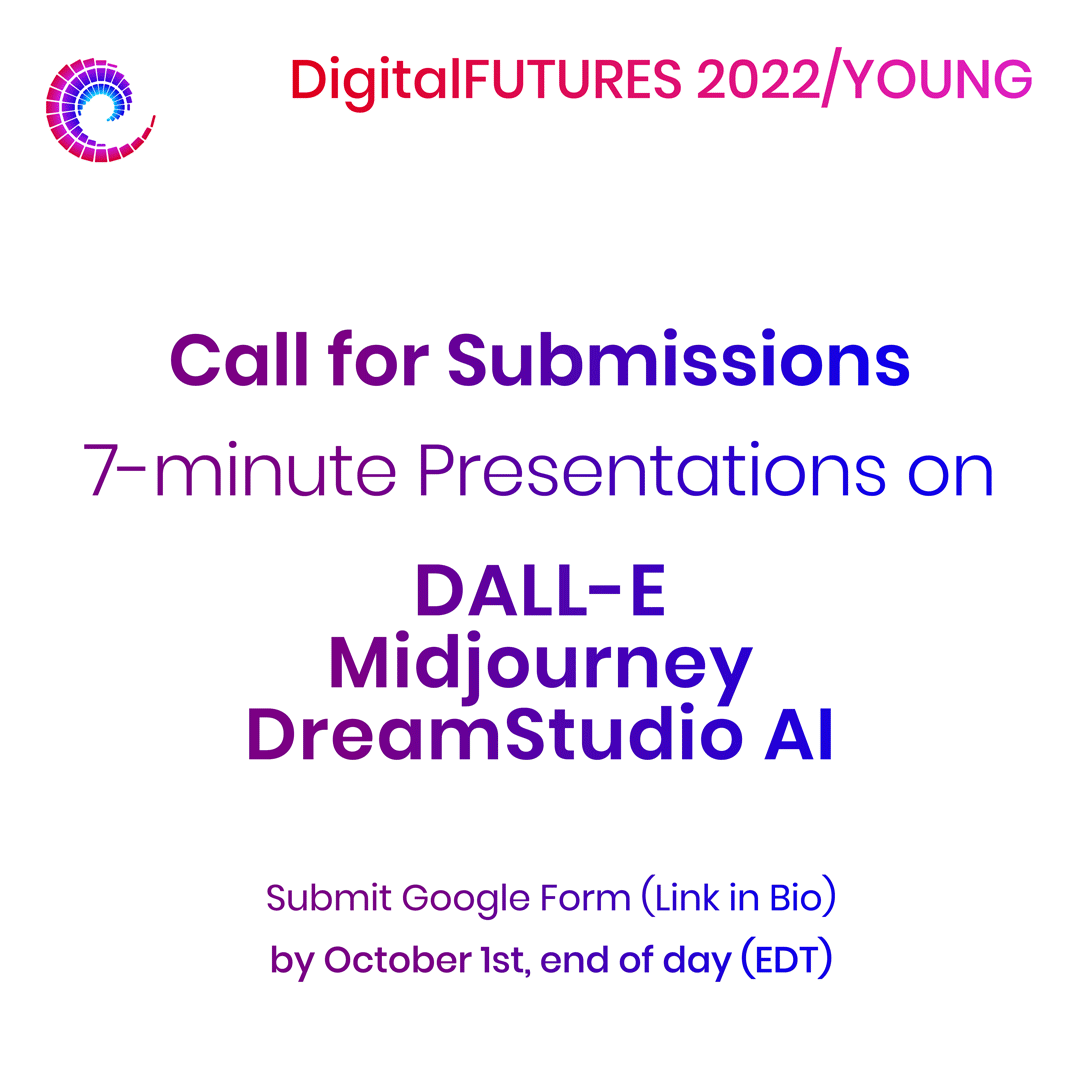 DigitalFUTURES Young Call:
Dalle, Midjourney and Dreamstudio AI Young Call
This application is to deliver a 7 minute presentation on Diffusion Models such as Dalle, MidJourney and Dreamstudio AI, done by young researchers. What is the future of architecture when it is designed by AI? What is real? How does the trajectory of scientific advancement influence the future of the field?
Students, teams, early career designers and creators are welcome to apply.
Presentations will be on 15 October, 10:00 am EST / 4:00 pm CET / 10.00 pm China
Submissions due by 1 October end of day
Past Event Highlights: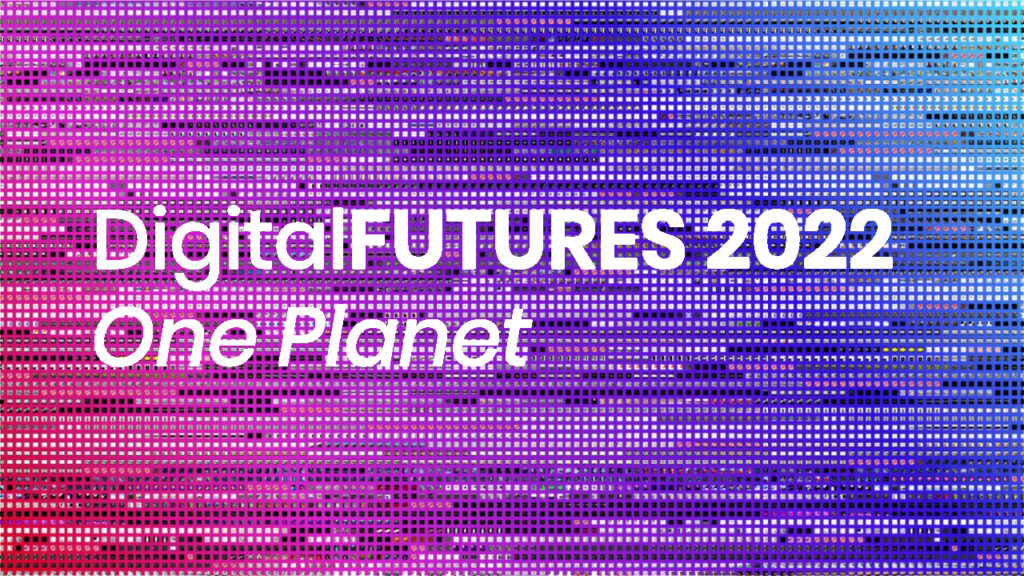 DigitalFUTURES 2022 : One Planet, took the form of a series of online events, including workshops, doctoral consortium, conference, awards, and exhibitions, from 13 June to 03 July.