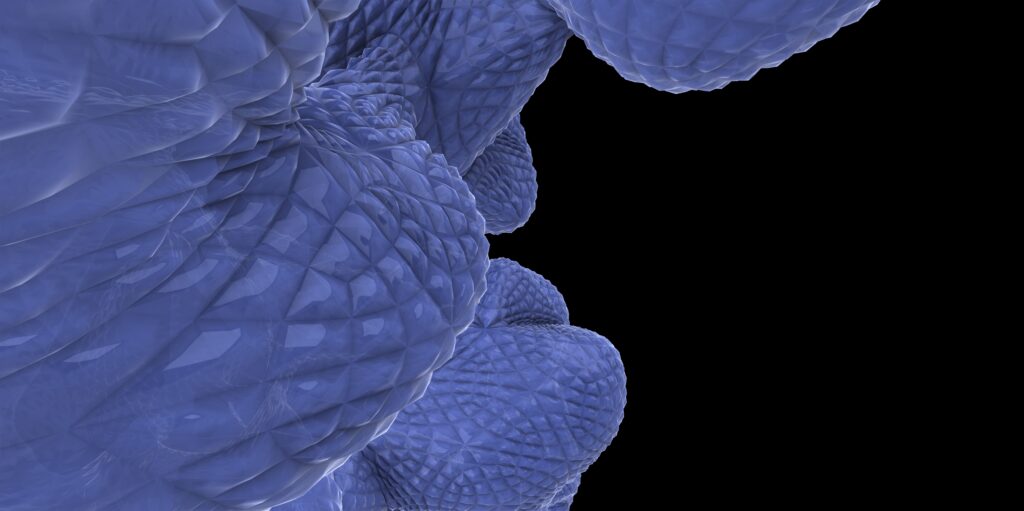 -bio design,-computational design | - online workshop | -Arabic/English
Description:
Required Skills: Basics Rhino & Grasshopper Data Trees

Required Software: Rhino 7, Grasshopper 1.0, Meshedit, Mesh+, Cocooon, Weaverbird, Kangaroo, Anemone

Required Hardware: A Laptop with a slightly powerful CPU and GPU
Maximum number of participating students: 100

The workshop will focus mainly on the modeling tools, techniques, and theories that are behind the design of fluid forms. the students will work alongside the tutorials creating some sort of a designed product on any scale (architecture, furniture, or product design) using the tools explained throw-out the tutorials and present their work at the last session. Additionally, there will be two theoretical lectures to provide a basis for the fluid design. The students will be exposed to a range of rhino and grasshopper tools such as subd, physics simulation, loops, and mesh creation and manipulation plugins.  Learning Outcomes: . Recognize the difference between Bio-morphism and Bio-mimicry . Understand the concept of clean 3d modeling topology and its importance . Learn how to use Sub-D tools to achieve clean topologies for fluid forms . Get familiar with mesh topology and how to get the most out of its tools in grasshopper to achieve bio-morphic forms . Understand The Concept of Loops and physics simulation and its utilization in GH For those who could not register and get into the workshop it will be live-streamed through this link: https://youtube.com/playlist?list=PL6RmUc3Lt5fEIwv1HJgx-PXc68aOe82rf
Schedule:
timezone: (GMT +2:00) Kaliningrad, South Africa
| Start time | End time | Description |
| --- | --- | --- |
| 2022-06-26 - 19:00 | 2022-06-26 - 22:15 | Biomorphism Vs Biomimicry Theory + Basics SUBD Rhino Modeling |
| 2022-06-28 - 19:00 | 2022-06-28 - 22:15 | 3D Modeling Topology Theory and Practice + SUBD Modeling Continued + Clean SUBD Topology |
| 2022-06-30 - 19:00 | 2022-06-30 - 22:15 | GH SubD + Mesh Creation + Mesh Manipulation using different plugins |
| 2022-07-01 - 17:30 | 2022-07-01 - 20:45 | Mesh Relaxation + Deferential Growth using Physics Simulation Plugin |
| 2022-07-02 - 17:30 | 2022-07-02 - 20:30 | Student Outcome Presentation |
Instructors:
| | | |
| --- | --- | --- |
| | Mohamed El-Araby | A Computational Designer, Architect and a multidisciplinary designer, who graduated from The American University in Dubai (AUD). Currently pursuing a master degree in architecture computation from The American University in Cairo (AUC). The experience gained spans both Academia and Industry in both Cairo, Egypt and Dubai, UAE. The driver is dreaming of the future of living through historically local methodologies. My Teaching assistant experience in Arab Academy of Science and Technology (AAST), Cairo Branch is in structure and tectonics studio. In addition to that in The American University in Dubai (AUD) is Cad Cam Design Using Fusion 360 & History of Architecture. Specialties are but not limited to Freeform Design, Form-Finding, Bio-Morphology And Material Computation. |
Disclaimer:
All workshops will accept 100 applications MAX.