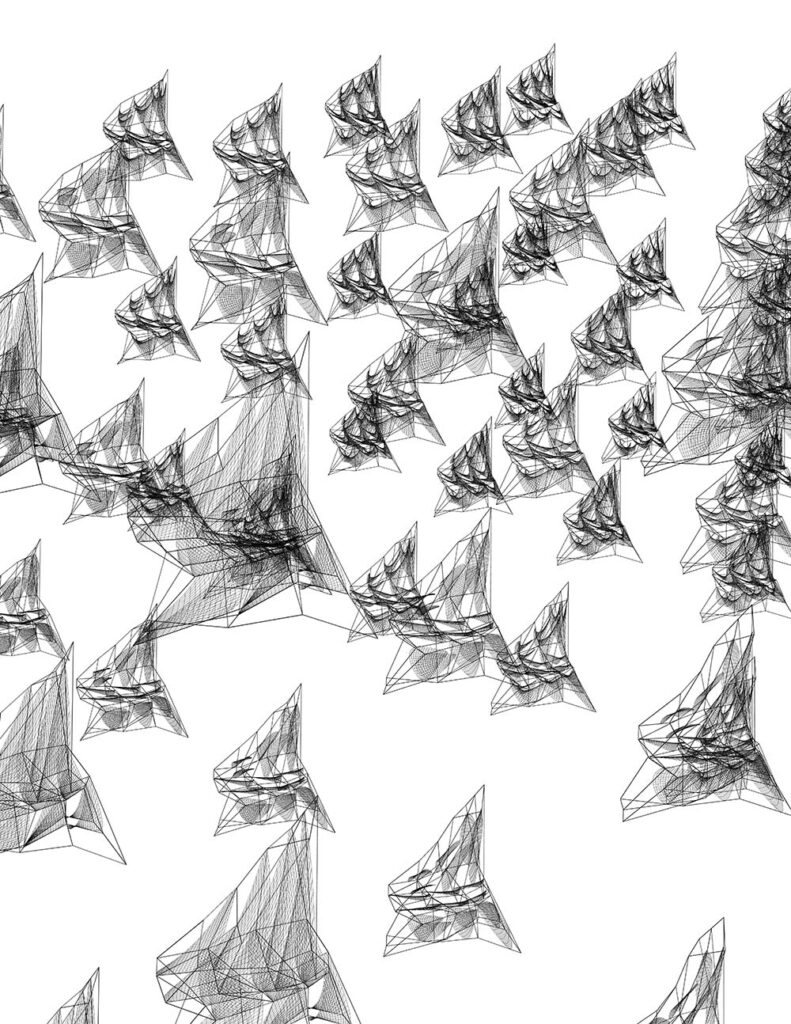 -artificial intelligence,-advanced computation,-computational design,- data visualization | - online workshop | -English
Description:
Required Skills: Rhinoceros (intermediate) + Grasshopper3d(intermediate)

Required Software: Rhinoceros (6+7) + Grasshopper3d + plugins; Weaverbird, Biomorpher, Clipper, Exoskeleton, Pufferfish

Required Hardware: Laptop or Pc
Maximum number of participating students: 100

"Different Strokes for Different Folks"
Design occurs after several procedural steps, and each step has its own decision making gates that will effect the final solution. Eventhough the same operation is aimed to be done, the solidification of them could be different from one to one. This can prove that not only the parameters is giving the alteration but also "the way" that the parameters applied, is creating the divergence. In this workshop, the aim is to be able to observe this natural diversity and also be able to navigate ourselves between the design alternatives.
Method
As the idiom tells us; Everyone has a certain way of doing something. Although the result is the same, the path that has been followed, the tools that has been used and the decisions that has been made, may vary from person to person. For example, anyone who receives the "draw a rectangle" command draws a rectangle, but they are all different; long side and short side lengths are almost impossible to be the same for everyone. In fact, although these variations lead to the same result for individuals, it means a topological differ- ence in design while designing the same product. In particular, every difference that can be observed in the procedural design process will actually affect the optimization setup and optimization variables to be made afterwards. The way to draw that rectangle also differs for everyone who receives the "draw a rectangle" command. One can first place the four vertices and then connect them. Another one can also perform this com- mand by first determining the center and then inputing the length information of the same rectangle. So, what kind of surprises does this topological difference cause us even when targeting the same product while an optimization process where we evaluate design iterations in the design space? Although it is necessary to put all these elements of curiosity into a fiction, how do the designs of the participants, who receive exactly the same design guidance consisting of 10 steps, but do not see what each other is doing, differ? And what kind of differentiation do these products go through in the optimization process? Therefore, can a product obtained by any participant in optimization be perhaps the first thing designed by one of the other participants? This workshop always aims to experience and teach these processes, as well as to create an inductive digital final product that can be a part of everyone.
1 / 1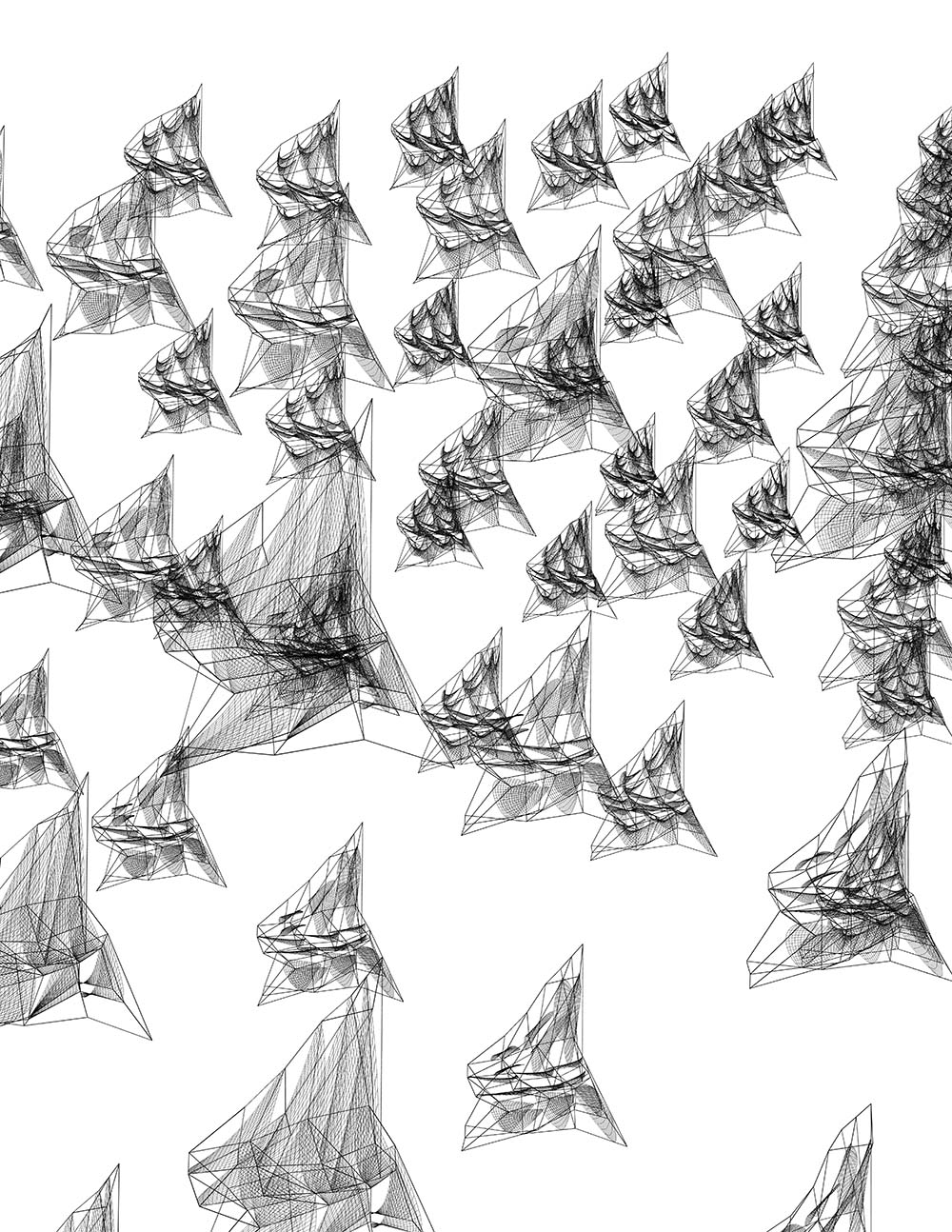 1 / 1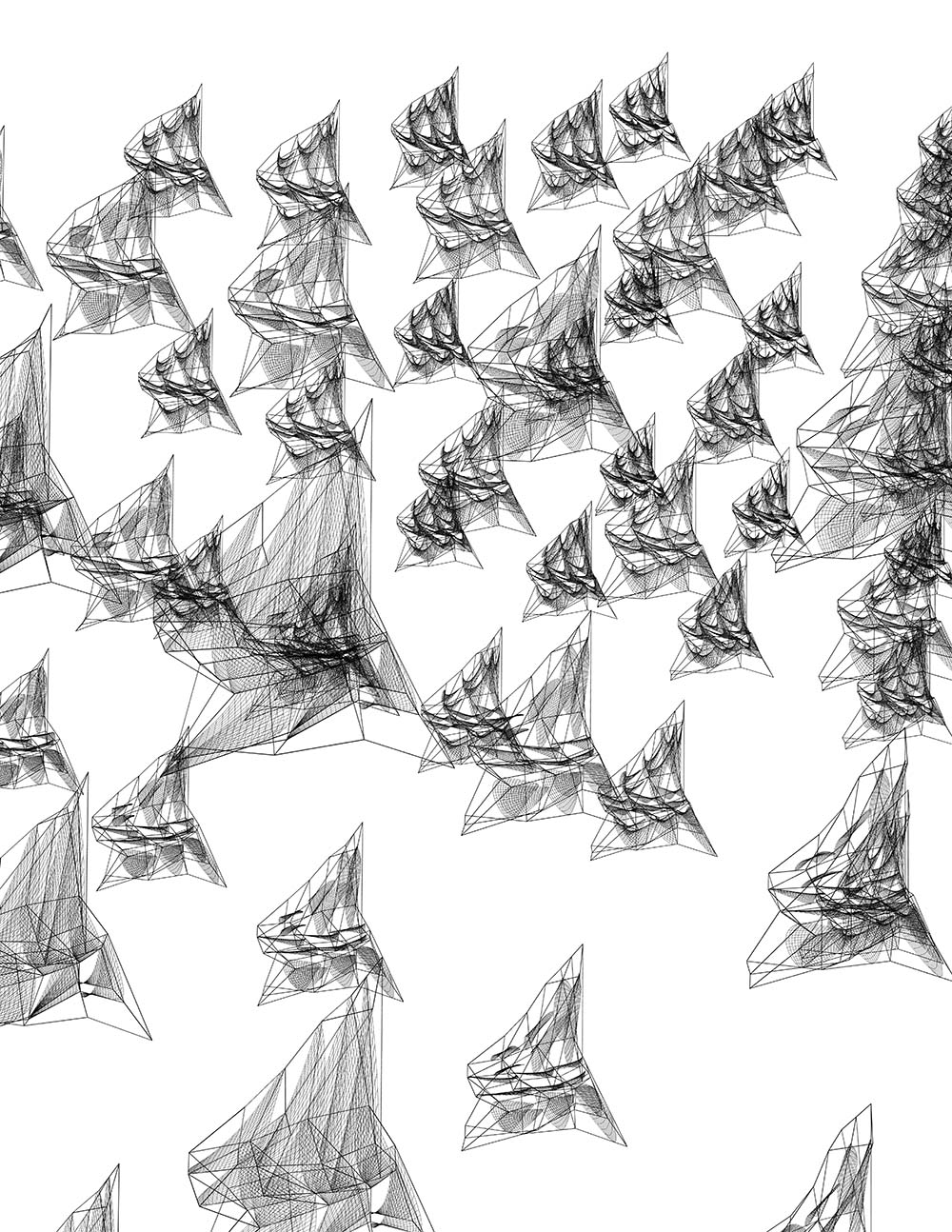 Schedule:
timezone: (GMT +3:00) Baghdad, Riyadh, Moscow, St. Petersburg
| Start time | End time | Description |
| --- | --- | --- |
| 2022-06-27 - 15:00 | 2022-06-27 - 17:00 | 0. Morphing Geometry Session This part of the workshop, like the warm-up tour, was designed to quickly encourage the participants to design in the grasshopper environment and to create a one single design product. It consists of a short tutorial that teaches how to tessellate and morph geometry on a surface by introducing participants to multiple plug-ins of sorts. The main design, which is divided by the number of participants, will actually reshape the whole by taking geometries from the part that everyone will design in the later parts. Par- ticipants can also participate in the question and answer part after this session. |
| 2022-06-27 - 17:30 | 2022-06-27 - 19:30 | 1. Instruction Session Participants will make designs in the grasshopper environment by taking commands consisting of 10 steps accompanied by verbal and written commands. At the end of this 10-step instruction process, they are expected to produce a parametrically modeled closed geometry without seeing each other's actions. At the end of this session, they all will be able ask their technical questions related with para- metric modeling in Gh one to one. |
| 2022-06-29 - 15:00 | 2022-06-29 - 18:00 | 2. Optimization Session Participants will receive a tutorial to make interactive genetic algorithm-based optimization to optimize the form of the geometry they produce. In this section, they will learn to view all iterations, affect the algorithm interactively, and include quantitative and qualitative parameters in the optimization, and they will get an idea about design space navigation. As a result they will get their optimized geometry. |
| 2022-07-01 - 15:00 | 2022-07-01 - 18:00 | 3. Induction Session In this part, everyone completes the final design by combining their optimized geometry, which they morphed and reproduced as taught in the first session, with those of the other participants to produce their part in the main design. |
Instructors:
| | | |
| --- | --- | --- |
| | Nazlı Kök | Graduated from Izmir University of Economics, Fine Arts and Design Faculty, department of Architecture with a graduation project 'SoundCumulus' as awarded with Serra Special award by Archiprix competition in 2012. In the same year of her graduation, she got an master of science offer from University College London Bartlett, the department of Adaptive Architecture and Computation. She has graduated with submitting her dissertation thesis in 2013. During her education, she has participated in workshops, competitions and seminars for both experiencing individual and group work. She become a 'red t-shirt' assistant in Smart Geometry London 2013 and has been in for installations and exhibitions. During her master program she (with colleagues) toke a part in competition which was awarded |
Disclaimer:
All workshops will accept 100 applications MAX.