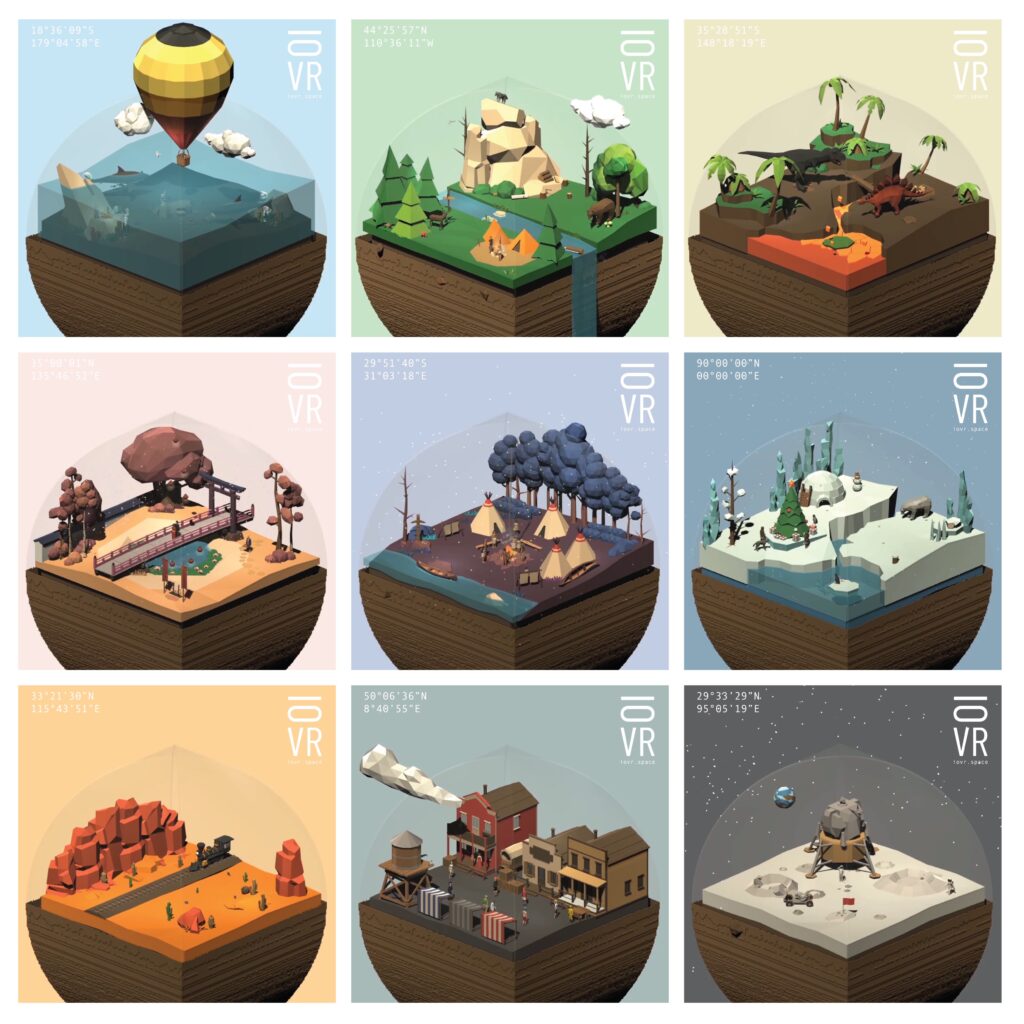 -AR/VR | - online workshop | -English
Description:
Required Skills: Basic 3D Modelling in Rhino/3DS Max/Blender

Required Software: 3D Modelling Software, Unity

Required Hardware: Windows 7/10 (64 bit), Mac OS 10.13 (or higher), Graphics Card
Maximum number of participating students: 100

Description: The metaverse is a hypothetical iteration of the Internet as a single, universal and immersive virtual world that is facilitated by virtual reality (VR) and augmented reality (AR). It is a digital world where anything we can imagine will exist. How do we design these virtual worlds?
Stemming from principles of video game design we look at storytelling, characters, style, interaction, aesthetics, and more, this workshop lays a primary foundation for the creation of digital worlds. The workshop will encourage participants to take conceptual risks and develop new modes of representation using a game engine. Students will put their creative skills to work by generating and engaging with world design as a personal project, outlining their projects' conceptual, narrative, and aesthetic elements. We will also discuss what the metaverse is, why it's important, some of the current trends, and what we might expect for the metaverse going forward.
Expected Outcome: An individual project of a mini metaverse/virtual world using Unity 3D. Relevant documentation such as presentation slides and videos explaining the development process and the final world.
Schedule:
timezone: (GMT +5:30) Bombay, Calcutta, Madras, New Delhi
| Start time | End time | Description |
| --- | --- | --- |
| 2022-06-26 - 09:00 | 2022-06-26 - 13:00 | Theory on Metaverse, Unity fundamentals and asset creation. |
| 2022-06-27 - 09:00 | 2022-06-27 - 13:00 | Unity world building |
| 2022-06-28 - 09:00 | 2022-06-28 - 13:00 | Troubleshooting and Final Submission |
Instructors:
| | | |
| --- | --- | --- |
| | Anokhi Shah | Anokhi Shah is the founder and creative director at IOVR Space - an Interdisciplinary Design Research studio founded on the premise of technological innovation flirting with new media narratives. By engaging with select disciplines, IOVR seeks new and creative projects within the borders of Art and Architecture through new mediums such as Game Design, Virtual Reality, Augmented Reality, Mixed Reality, Creative Coding, Photogrammetry, and Artificial Intelligence. It is a multimedia studio, a combination of a physical set with immersive design to create hyperreality experiences. She is also the Curator for the annual New Media Festival: Cyberia at TIFA Working Studios. |
| | Ayushi Dubey | Ayushi Dubey is a Pune-based multidisciplinary indulgent design enthusiast with formal education in architecture from Pune University. With her present position at TIFA Working Studios, India, she has newly transitioned into the paradigm of Arts, Creativity and Culture while simultaneously regulating her imagination towards the futures of architecture and new media with IOVR Space. |
Disclaimer:
All workshops will accept 100 applications MAX.