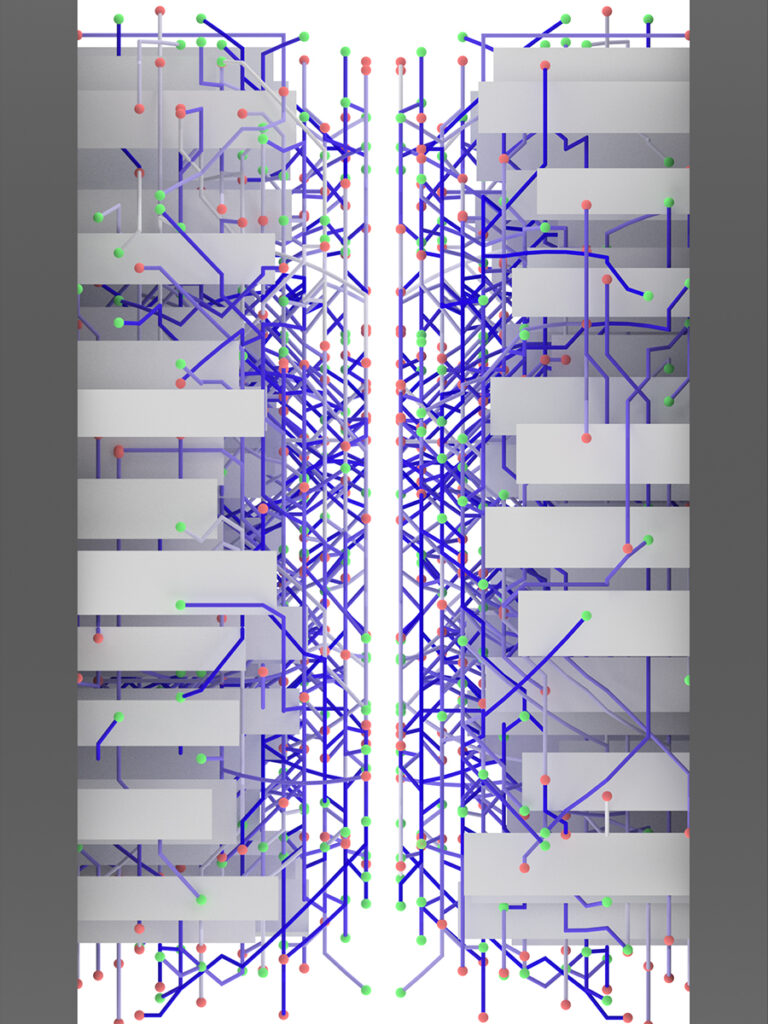 -advanced computation,-computational design,- data visualization,-space architecture | - online workshop | -Korean/English
Description:
Required Skills: Rhino3D-Grasshopper

Required Software: Rhino3D
Maximum number of participating students: 100

_English_ This workshop introduces methods of defining the lattice world using low-discrepancy sampling methods and generating hierarchical path plans. Furthermore, this workshop instructs how to edit the lattice world, adopting the predesigned architectural space. The day_1 of the workshop concentrates on the general understanding of planning algorithms. Day_2 concentrates on the advanced study of planning algorithms. And day_3 focuses on applying planning algorithms in the architectural space. _Korean_ 이번 워크샵은 low-discrepancy sampling 을 사용하여 계급을 가진 경로를 생성하는 방법을 알려드리고자 합니다. 수강생들은 경로 생성에 사용되는 lattice 구조를 편집하는 방법을 이해하고, 건축공간에 적용해보는 실습을 할 예정입니다. 첫째 날은 planning algorithms에 대한 기본적은 지식에 대해 알려드릴 예정이고, 둘째 날은 심화학습을 할 예정입니다. 마지막 날은 실제 건축공간에 적용해보는 실습을 할 예정입니다.
Schedule:
timezone: (GMT -6:00) Central Time (US & Canada), Mexico City
| Start time | End time | Description |
| --- | --- | --- |
| 2022-06-29 - 22:00 | 2022-06-29 - 23:30 | Introduction Session |
| 2022-06-30 - 22:00 | 2022-06-30 - 23:30 | Advanced Session |
| 2022-07-01 - 22:00 | 2022-07-01 - 23:30 | Practice Session |
Instructors:
| | | |
| --- | --- | --- |
| | Taeyong | Taeyong Kim is a computational designer and architect pursuing the creation of novel architectural systems and designs based on emerging technologies and imaginations. He finished his five years of architectural education at the Kookmin University in South Korea and the Master in Design Studies (Technology) degree at the Harvard Graduate School of Design. He had worked in a company, MXM Architects, for two years, making architectural documents and researching robotic fabrication in facade construction and clay, PLA 3D printing. He worked as a research assistant at the Harvard LIT lab, analyzing and filtering data from multiple models. And he will work in the fabrication company, Quarra Stone, as a design engineer. |
Disclaimer:
All workshops will accept 100 applications MAX.