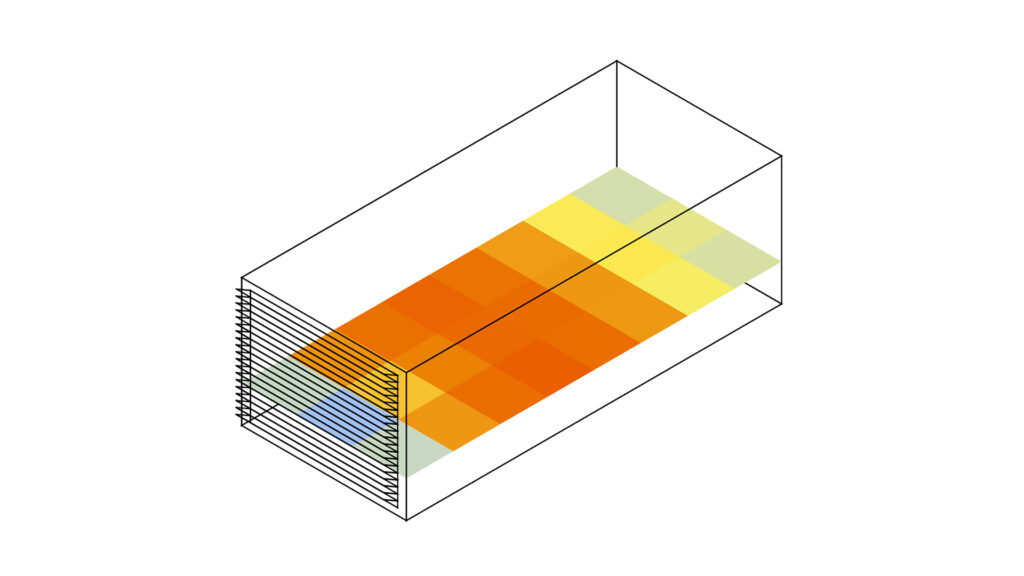 - environmental design | - online workshop | -Farsi
Description:
Required Skills: Knowledge of parametric modeling and sustainable architecture

Required Software: Rhinoceros 3D
Maximum number of participating students: 100

پایداری احیاکننده رویکردهای طراحی را مطرح می کند که فراتر از کاهش اثرات زیست محیطی است و در عوض بر مردم و طبیعت تأثیر مثبت می گذارد. در حالی که این یک جهت امیدوارکننده برای طراحی پایدار است، ابزارها و جریان های کاری جدید باید برای عملی کردن این ایده ها ایجاد شود. طراحی احیاکننده ابزارهای شبیه‌سازی را می‌طلبد که برای سفارشی‌سازی کاربر باز هستند و پاسخ‌هایی را به اهداف عملکردی مانند موارد مرتبط با اکوسیستم محلی و سلامت انسان ممکن می‌سازند. این کارگاه شرکت کنندگان این امکان را می دهد که رابطه بین داده های آب و هوا و تصمیمات طراحی محیطی را کشف کنند. سپس مطالب ضروری را برای شبیه‌سازی موثر روشنایی روز از جمله ضریب نور روز، نور روز مبتنی بر شبکه و تصویر مبتنی بر نقطه در زمان و مقدمه اولیه شبیه‌سازی نور روز سالانه مبتنی بر آب و هوا را پوشش می‌دهد. درادامه ما اصول مدل‌سازی انرژی را شامل گردش‌های کاری مختلف برای پردازش هندسه، ساخت‌وسازها، زمان‌بندی‌ها، بارها و طیف وسیعی از استراتژی‌های طراحی غیرفعال پوشش خواهیم داد. در انتها این کارگاه ما شیوه های برای مطالعات پارامتریک را پوشش می دهیم و از این ابزار برای اتخاذ تصمیمات طراحی آگاهانه در راستای شکل دهی معماری احیا کننده استفاده می‌کنیم.
Schedule:
timezone: (GMT +3:30) Tehran
| Start time | End time | Description |
| --- | --- | --- |
| 2022-06-26 - 09:00 | 2022-06-26 - 14:00 | |
| 2022-06-27 - 09:00 | 2022-06-27 - 14:00 | |
| 2022-06-28 - 09:00 | 2022-06-28 - 14:00 | |
Instructors:
| | | |
| --- | --- | --- |
| | Nariman Rafati | A value-driven and enthusiastic, passionate Environmental and Sustainable Architect, with an interest in energy efficiency, daylighting, and building envelope analysis with acquiring good knowledge among them. Aware of current global sustainability concerns like passive housing, health & safety, post-occupancy of a building with a Master's degree focused in Energy-efficient and Environmental Building Design from Iran University of Science and Technology. Nariman is advancing parametric modeling and optimization workflows in terms of energy and daylight to analyze building design decisions during the early design stages and its process. |
| | Iman Sheikh Ansari | I am Iman Sheikhansari, a researcher, engineer, and educator working at the computational design and sustainability interface. I research machine learning applications in solution space development and, more broadly, how AI can augment open innovation for sustainable personalized futures. I have taught at various universities and institutes in Iran and have worked as a sustainability consultant for Iranian and British architectural firms. |
Disclaimer:
All workshops will accept 100 applications MAX.