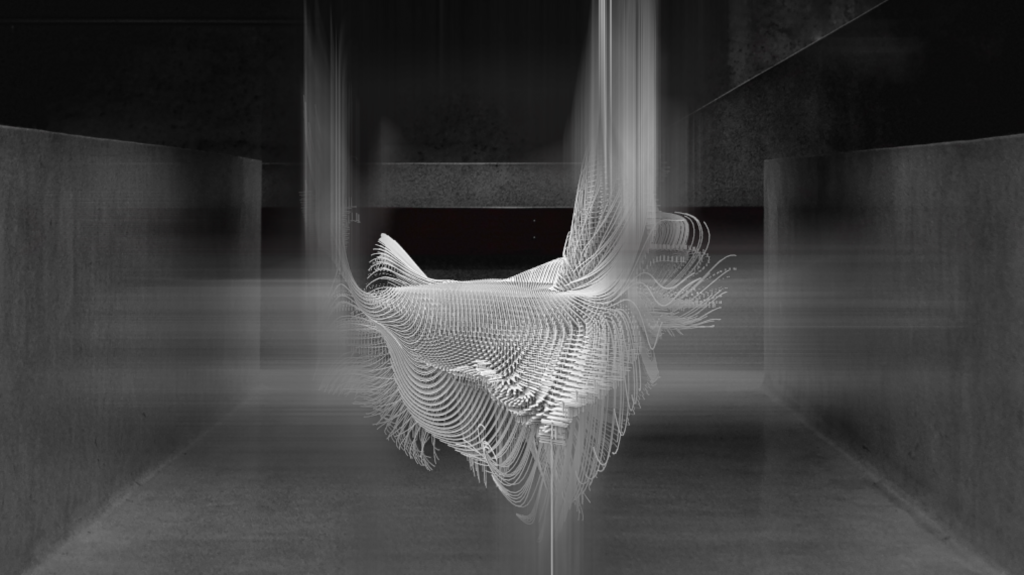 -artificial intelligence,-AR/VR,-advanced computation,-bio design,-computational design,- data visualization,- design fiction,- environmental design,-fabrication,-interactive design,-material research,-neuro design,-robotic fabrication,-space architecture,-structural design,- urban design | - online workshop | -English
Description:
Required Skills: ARCHITECT, GENERATIVE DESIGNER, COMPUTATIONAL DESIGNER, MOTION GRAPHICS, VFX, DESIGNER

Required Software: HOUDINI FX OR APPRENTICE, AFTER EFFECTS AND TRAPCODE MIR, FINAL CUT OR ADOBE PREMIERE

Required Hardware: PC OR LAPTOP WITH GOOD CPU
Maximum number of participating students: 100

PART 1 / Day 1 HOUDINI
The first part of the workshop will investigate generative growing structures in Houdini.
Participants will learn different networks and systems to stimulate growth, such as Heightfield and Mapping inside Houdini. Students will also be exposed to vector trails, VEX and system functions, in order to create live growing systems and solid structures. We will give varying solid mesh geometry representations to the growth concept, as well as materials.
Finally, we will show how to set up a basic rendering in Keyshot.
PART 2 / Day 2 AFTER-EFFECTS
Adobe After Effects is a potent digital visual effect and compositing software by Adobe Systems that is used in filmmaking, different media production, and Motion Graphics.
During the second and last part of the workshop, students will learn new digital tools for application in their creative projects. They will develop an understanding of mapping, animation, and compositing to form a foundation for learning a new visual effect language.
Previous experience in AE and other editing tools is not essentially fundamental. We will go step by step into drafting an abstract landscape and editing the pattern using After Effects and Trapcode MIR. We will then develop the pattern and render each simulation in order to have a set of animations to build our storytelling before we compile the final outcome.
Both sessions will be interactive and practical, with lots of opportunities to ask questions and discuss with the tutor and classmates.
Class size will be limited to allow for each participant to receive individual feedback and assistance during the class.
The final outcome of the workshop will be short animation of all the work that has been conducted in both parts.
Schedule:
timezone: (GMT) Western Europe Time, London, Lisbon, Casablanca
| Start time | End time | Description |
| --- | --- | --- |
| 2022-07-02 - 08:00 | 2022-07-02 - 13:00 | Part 1 |
| 2022-07-03 - 08:00 | 2022-07-03 - 13:00 | Part 2 |
Instructors:
| | | |
| --- | --- | --- |
| | Chantal Matar | Chantal Matar is a multidisciplinary Architectural Designer and Generative Designer that works at the intersection of mixed media and architecture. Since graduating, Chantal has worked with various international architecture firms, such as Zaha Hadid Architects, Anouska Hempel Design and Bernard Khoury Architects. Her Generative Design Agenda is highly influenced by art, geology, media, cinema, and music. Chantal has been teaching at various institutes, such as UCL the Bartlett School Of Architecture, DesignMorphine and Middle East Architecture Lab since 2020. She has recently participated in international exhibitions such as Galerie Fractal in Paris and the Venice Biennale, Italian Pavillion. |
Disclaimer:
All workshops will accept 100 applications MAX.