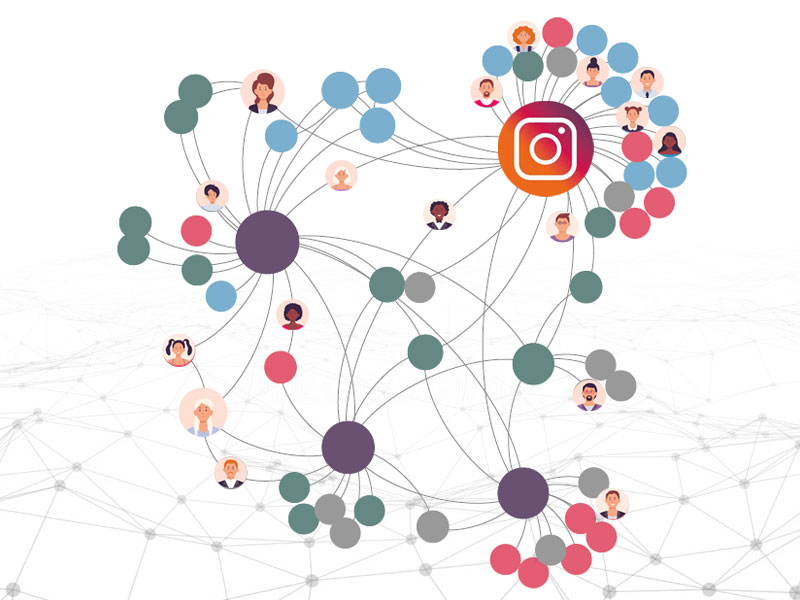 - data visualization | - online workshop | -Turkish
Description:
Required Skills: Python, Instagram API

Required Software: Python Code Editor

Required Hardware: PC
Maximum number of participating students: 100

Öncelikli olarak teorik olarak veri görselleştirmenin önemi ve etkisi içermektedir.  Atölye çalışmanın amacı, aynı alanda ağ grafiklerini oluşturmak ve görselleştirmek için python tabanlı bir yaklaşım oluşturmaktır. Özetle, Python ile Instagram API üzerinden veriler çekilerek ağ grafiği (Network Mapping) yöntemi ile görselleştirilmiştir. Biraz detay vermek gerekirse:
Instagram verilerini toplamak için Instagrapi kütüphanesi kullandık.  Bu kütüphanenin tercih edilmesinde, basit ve kolay kullanımı etkili olmuştur. Basit yapısı ile Instagram üzerinden her türlü veriyi temin etme konusunda çözüm üretebilmektedir.
Instagram üzerinde belirli hesaplar analiz edilerek, takipçi ve takip edilen hesapların liste dökümü alınmıştır.
Ağ grafiği oluşturma konusunda başarılı ve pratik bir kütüphane olan pyvis tercih edilmiştir. Pyvis'de zengin özelleştirme seçenekleri mevcuttur. Düğüm başına veya kenar bazında özelleştirilebilir. Düğümlere renkler, boyutlar, etiketler ve diğer meta veriler verilebilir. Her grafik, düğümlerin ve kenarların sürüklenmesine, üzerine gelinmesine ve seçimine izin vererek etkileşime girebilir. Her grafiğin yerleşim algoritması, daha büyük grafiklerin oluşturulmasıyla denemelere izin vermek için ince ayar yapılabilir.
Elde edilen takipçi ve takip edilenler listeleri arasındaki ilişki ağ grafiği olarak görselleştirilmiştir.
1 / 1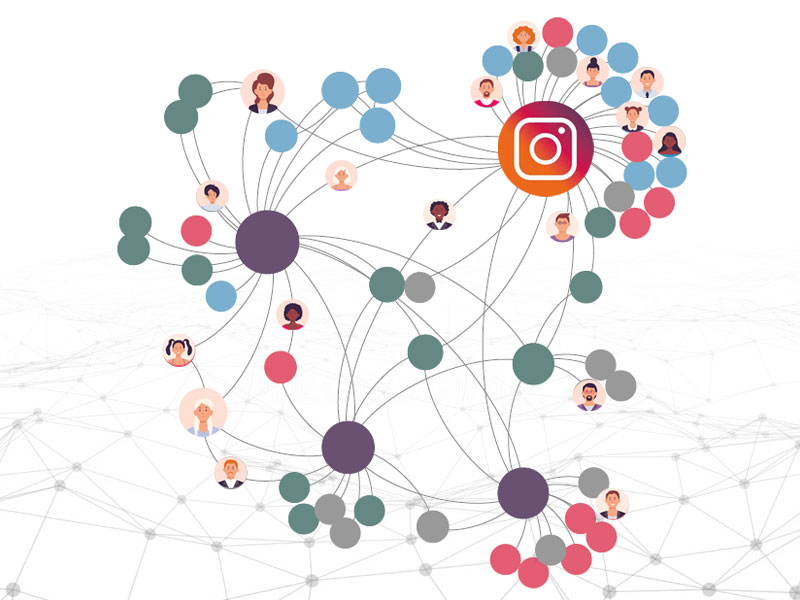 1 / 1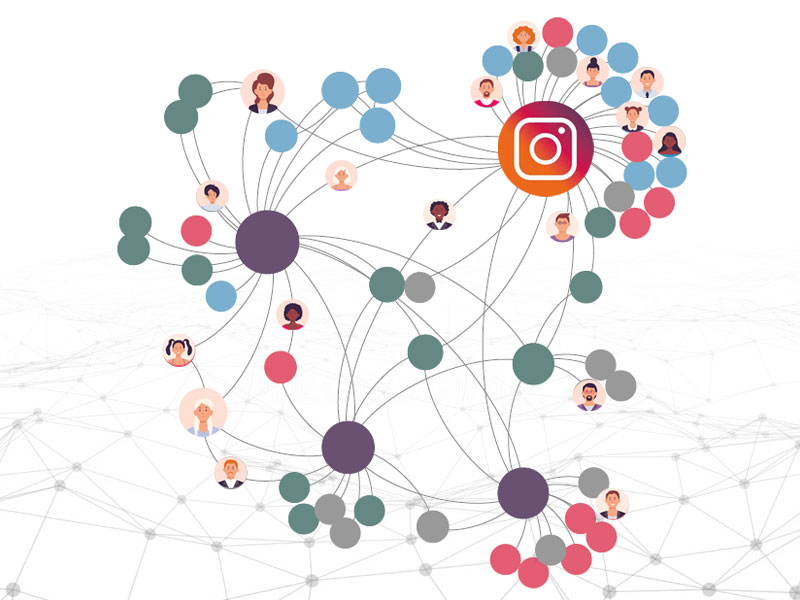 Schedule:
timezone: (GMT +3:00) Baghdad, Riyadh, Moscow, St. Petersburg
| Start time | End time | Description |
| --- | --- | --- |
| 2022-06-30 - 10:30 | 2022-06-30 - 13:00 | |
Instructors:
| | | |
| --- | --- | --- |
| | Kemal Şahin | Kemal Şahin has working in the Department of Informatics at Mimar Sinan Fine Arts University since 2010. And also has working as part time instructor at Işık University Fine Arts Faculty, Visual Communication Design Dept. since 2017. He completed his master's degree in Mimar Sinan Fine Arts University - Computer Aided Art and Design Program. He is studying Ph.D. in the Department of Informatics at Istanbul University. He conducts scientific studies on educational technologies, technology education and data visualization. Experienced in mobile / web application development. The Specialist CRM solutions,CMS, E-Commerce platforms developed mobile applications for domestic and foreign entrepreneurs. |
Disclaimer:
All workshops will accept 100 applications MAX.